>
>
>
Hammer Drill Chucks

All Drill Chucks are
Made in Japan
Hammer Drill Chucks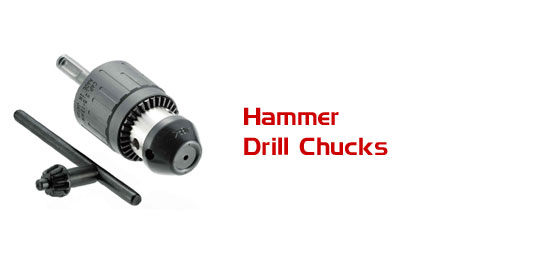 Hammer Drill Chucks
A straight-shanked concrete drill can be used with these Hummer Drill Chucks by setting them to a hummer drill of SDS-Plus Bit specifications.
Operable with high efficiency as they are usable in rotation mode and impact mode.
Achieved high durability by performing proper heat treatment on the jaws, chuck body and other parts. The durability has been increased by 28% than that of the other company's chuck compared in our test.
As for the way to use this chuck, make the Chuck unlocked by pulling the resin sleeve to the SDS Bit side and rotating it to the left. Then, have the concrete drill tightened with the chuck key and use the hummer drill after making the Chuck locked by pulling the sleeve and rotating it to the right.


Product Model : HC13

* Capacity is 0.1 to 0.5 inch (2.5mm to 13mm)
* Product Weight is 13.93 oz.(395g)
* One Chuck Key and one dust protection cap is attached as standard accessory.