Corporate informaiton

Greeting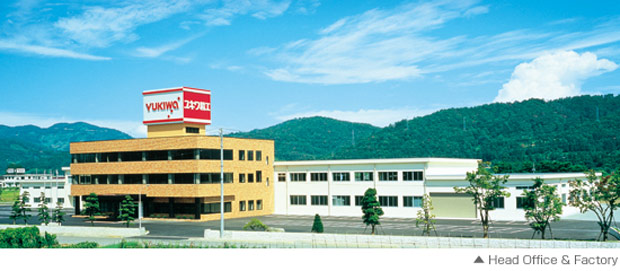 Yukiwa Seiko Inc. has started business from manufacturing drill chucks since our founding in 1946. Currently, we have continued our business through product development, manufacturing and sales of Spring Collets, Tooling Systems and CNC Rotary Tables, which are machine tools peripherals. We really thanks to our customers, many related business partners and senior staff, we have been growing for over 70 years.

Even if the times and values change, it is our mission to provide products and quality that the customer really desires with the best form at any time. It is our pleasure for us to contribute to improving customer productivity by using our MADE IN NIIGATA JAPAN products not only domestic customers but also overseas customers.

"Cooperation with Human Harmony," based on our corporate philosophy, each employee will continue to cooperate and will go into towards a 100 year company. And we are aiming to be a trusted company from customers and related business partner, also are aiming to be a needed company from local communities.

We appreciate your continued support.
President HIROKAZU SAKAMAKI
Corporate Philosophy
Cooperation with Human Harmony
Basic Management Policy
We promote manufacturing attractive products and forming an attractive company, and, contribute to development of local community.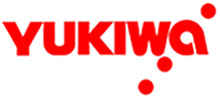 The Origin of a Company Name
"YUKI" means snow. The head office factory of our company is located in Ojiya-city, Niigata famous as a heavy snowfall place. Although snowfall in recent years became less compared with ancient times, the snow coverage of a normal year is about 2 m deep. Another word "WA" means Harmony. Although Ojiya city is a heavy snowy area, there is a warm human relationship nurtured in a blessed climate rich in the changing seasons of the snow country. Particularly, emphasizing "Harmony of people," we combined "Snow" and "Harmony" into our corporate name. Our corporate operation principle is based on this harmony of people, with a firm belief that no technology nor information will be utilized effectively without human activities, even in this contemporary time of all mechanized andIT-ized world.
About Company Symbol Mark
"YUKI" represents a strong belief that overcoming the harsh environment of Ojiya city in the heavy snowy area, it is represented by a block letters. "WA" expresses "harmony of people" in round fonts. And round dots represent the falling snow and the intention to develop constantly in the future.